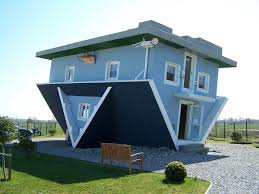 Pat Owen has been a top producing REO agent since 1991.  During his career he has worked with over 75 banks, savings and loans, mortgage insurance companies, asset management companies and other corporations to list and sell their real estate assets. Pat is a highly acclaimed REO broker due to his ability to meet (beat) deadlines, his attention to detail and commitment to high quality customer service. He has been at the very top of the Real Estate Owned market in Orange County and all of Southern California for over 25 years.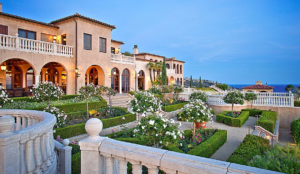 Being a proud member of NRBA® and REOMAC® gives Pat exposure to all of the latest technology and trends; as well as networking with the movers and shakers in the default industry. Pat is well capitalized and has managed hundreds of properties per month. He is constantly educating himself through both live and online training; and, is an expert in social media marketing.
Pat has listed and closed REO properties from Malibu to Temecula, from Santa Clarita to San Clemente and from Yucaipa to Palos Verdes… and just about every city in between!  Although his primary territory is within 35 miles from his Orange County office in Brea, Pat goes above and beyond for his corporate clients… no matter where they need him.
If you are looking for a top REO Agent to manage your Real Estate Owned assets, who knows how to beat deadlines, get the job done quickly, efficiently, and for the highest possible return on your dollar, then CALL PAT OWEN AT 888-PAT OWEN (888-728-6936) TODAY!
Hey Buyers…Search For Foreclosed Homes Right Here
Have you heard the term REO property and wondered exactly what it means?  REO is a term used by lenders, servicers and banks that are in the mortgage business.  REO is an acronym that stands for Real Estate Owned.  Lenders use this term when they foreclose on a property due to lack of payment by the borrower.  I often get asked the question, "why don't they just call them foreclosures?"  It's basically another term for the same thing, but the lender has an interest in the real estate by means of a mortgage or a note.  When it becomes a foreclosure, their interest in real estate is still there, but it's changed from a real estate investment (they collect a mortgage payment every month) to real estate that they own.
In California, the property is secured by a Deed of Trust.  This security instrument is managed by a Trustee on behalf of the lender (beneficiary) to oversee the status of the loan.  Once the borrower falls behind on the payments the Trustee is notified to begin the foreclosure process.  The Trustee is oftentimes a law firm that knows the legal steps that need to be followed.  The first step is the filing of Notice of Default, otherwise known as the NOD.  The NOD is a document that outlines the details of the original deed and, also, states the amount needed in order to bring the loan current.  After the NOD has been filed with the County Recorder the borrower has 90 days to come up with the money to bring the loan current.  If the borrower fails to come up with the money, the Trustee then proceeds with the next step of foreclosure and files a Notice of Trustee Sale, otherwise known as the NOTS.  This is a document that warns the borrower that they are almost out of time before the foreclosure is complete.  This document must be filed with the County Recorder and must also be posted in a local publication such as a newspaper.  Three weeks after the NOTS was published, the Trustee has the power to hold a Trustee's Sale on the steps of the local courthouse.  This sale is much like a live auction where interested parties are able to bid on the property for the minimum amount that is owed on the property.  If there is a lot of equity (the property is worth more than what is owed) then there is almost certainly going to be a lot of investor interest in bidding.
If you want to find REO properties in California, take a look at my convenient search tool below.  Good luck and give me a call with any questions at 888-PAT OWEN… that's 888-728-6936.